Overview:
BRC is hosting an Internet of Medical Things (IOMT) webinar that will weigh in on questions concerning the privacy and security of devices, systems, users, and databases. Advantages of connectivity and automated data collection will be considered in light of responsibilities and liabilities of all parties regarding rights, intellectual property, and security in a cyber environment.
Risks and liabilities must be weighed relative to the overall benefits to the connected organizations and their patients. Not only will these systems provide ease of connectivity and data collection, but more important, patients could benefit by finding existing therapies or clinical trials that may treat their condition. In addition, improved data collection over larger number of subjects could lead to a more comprehensive determination of drug efficacy and safety profiles.
NOTE: RECORDINGS AND SLIDE DECKS ARE NOW AVAILABLE WITHIN EACH PRESENTATION BELOW.
| | |
| --- | --- |
| DATE: | Thursday, July 27th, 2017 |
| START TIME: | 1:00 PM EST (12:00 PM CDT/9:00 AM PDT) |
| END TIME: | 3:30 PM EST (2:30 PM CDT/11:30 AM PDT) |
Ronnye co-founded PlanetConnect in 1995 and is the company CEO. She is also Co-founder and member of the Board of Directors of the non-profit, BioPharma Research Council (BRC). She leads teams creating customized internal and external meetings and trade shows for Pharmaceuticals, Telecommunications and AgBio organizations. Past working lives have been spent in labs in Johnson & Johnson, Rutgers Medical School, Sidney Farber Cancer Institute, Arthur D. Little, and Ortho Diagnostics and in libraries and marketing at AT&T and Lucent Bell Laboratories.
Ronnye is dedicated to working with non-profit organizations, including planning programs and festivals, managing sponsorships and fund-raising for a number of organizations such as the Association of Women in Science (AWIS), American Association of University Women (AAUW), Meeting Professionals International (MPI) and the Jersey Shore Jazz & Blues Foundation (JSJBF). Ronnye was the Commencement Keynote for DeVry University in 2005 and is a lifetime member of Beta Phi Mu. Ronnye has a Master's degree from Rutgers University School of Library and Information Studies and a Bachelor of Arts in bacteriology from Douglass College of Rutgers University.
Rebecca Herold, FIP, CISSP, CISA, CISM, CIPT, CIPM, CIPP/US, FLMI, is CEO and Founder of The Privacy Professor® consultancy she established in 2004, and is Co-Founder and President of SIMBUS, LLC, an information security, privacy, technology & compliance management cloud service for organizations of all sizes, in all industries, in all locations founded in 2014. Rebecca is an entrepreneur with over 25 years of systems engineering, information security, privacy and compliance experience. Rebecca has authored 19 books to date, dozens of book chapters, and hundreds of published articles. Rebecca led the NIST SGIP Smart Grid Privacy Subgroup for 7 years, was a founding member and officer for the IEEE P1912 Privacy and Security Architecture for Consumer Wireless Devices Working Group, and serves on the Advisory Boards of numerous organizations. Rebecca also serves as an expert witness for information security, privacy, and compliance issues. Rebecca has helped hundreds of covered entities, business associates, and medical device vendors in the healthcare industry throughout her career, as well as current clients in her SIMBUS360.com business. Rebecca was an Adjunct Professor for the Norwich University MSISA program for many years, and graduated with honors with degrees in Mathematics, Computer Science and Education. Rebecca is based in Des Moines, Iowa.
Mitchell Parker, CISSP, is the Executive Director, Information Security and Compliance, at IU Health in Indianapolis, Indiana. Mitch is currently working on redeveloping the Information Security program at IU Health, and regularly works with multiple non-technology stakeholders to improve it. He also speaks regularly at multiple conferences and workshops, including HIMSS, IEEE TechIgnite, and Internet of Medical Things. Mitch has a Bachelor's degree in Computer Science from Bloomsburg University, a MS in Information Technology Leadership from LaSalle University, and his MBA from Temple University.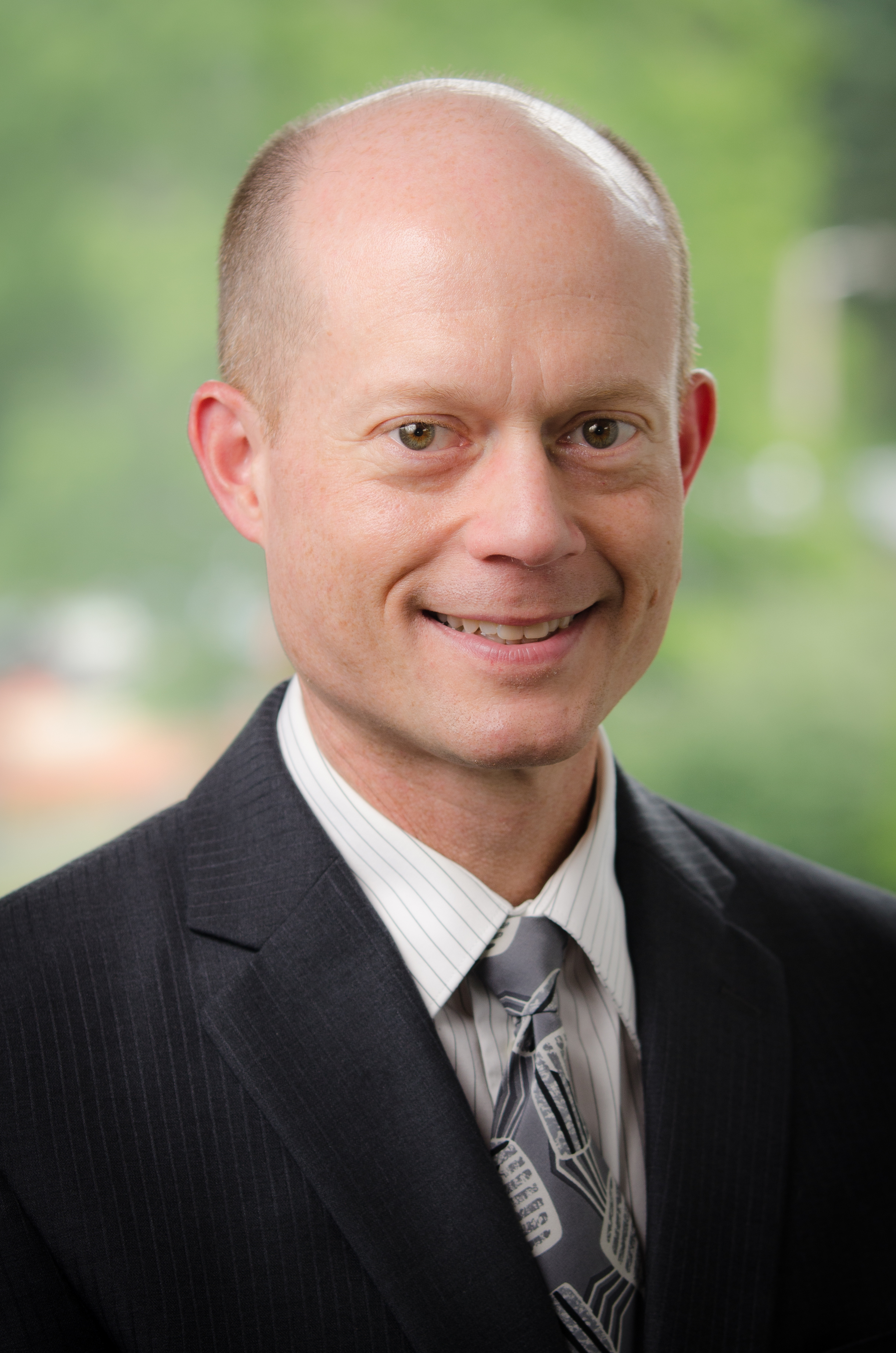 Steve Abrahamson is Senior Director of Product Security at GE Healthcare, based in his hometown of Waukesha, Wisconsin. Steve's leads the GE Healthcare Product Cyber Security organization in development and implementation of the GE Healthcare Design Engineering Privacy and Security process across all global product lines, as well as development of security systems and tools, integration of security within strategic software programs, and development of collaborative approaches with customers, regulators, and industry groups. Steve has promoted systemic risk-based approaches for healthcare security through frequent speaking engagements including the FDA Workshop on Collaborative Approaches for Healthcare Cyber Security, US Information Security and Privacy Advisory Board, National Academy of Sciences Innovation Forum, HHS/NIST HIPAA Security Conference, HIMSS, mHealth, Advamed, AAMI, and the SANS Healthcare Cyber Security Summit, and recently served as a chairperson for the Medical Device Cybersecurity Risk Mitigation Conference. Prior to joining GE Steve worked at Texas Instruments in various technical management roles supporting precision-guided weapons programs within their Defense Electronics Group. Steve is a certified Six Sigma Black Belt and Master Black Belt, and has a Bachelor's Degree in Mechanical Engineering from Marquette University and a MBA from the University of Dallas. Steve also represents GE as a member of GE's corporate marathon team, and he has completed over 120 marathons.
Serial tech sector entrepreneur, Dave Saunders has taken over 40 Internet-based products from inception to market since 1991. He has led diverse product development programs including desktop Internet software, access concentration, telco switching, virtual machine clustering and computer-vision-guided surgical tools. An ardent supporter of the Internet of Things, he continues pursuing his vision of a connected world that enriches lives as co-founder and vice president of product development for Silicon Valley-based medical systems creator Galen Robotics.
Dr Katina Michael, BIT, MTransCrimPrev, PhD, is a Professor in the School of Computing and Information Technology, and member of the Centre for Persuasive Technology and Society, at the University of Wollongong, NSW, Australia. Katina is the Editor in Chief of IEEE Technology and Society Magazine, and Senior Editor of IEEE Consumer Electronics Magazine. She researches the technological trajectory of emerging technologies within the national security and biomedical space. Together with husband MG Michael she has developed the concept of uberveillance, denoting embedded surveillance devices. She has guest edited a dozen special issue journals on topics devoted to human activity monitoring and big data. Katina is a board member of the Australian Privacy Foundation and previously represented the Consumers Federation of Australia.
Deven McGraw serves as the deputy director for health information privacy at the HHS Office for Civil Rights (OCR) and is the acting chief privacy officer for the Office of the National Coordinator for Health Information Technology.
Ms. McGraw is a well-respected expert on the HIPAA rules and brings to her positions a wealth of experience in both the private sector and the non-profit advocacy world. Prior to joining HHS, she was a partner in the healthcare practice of Manatt, Phelps & Phillips, LLP. She previously served as the director of the health privacy projects at the Center for Democracy & Technology, which is a leading consumer voice on health privacy and security policy issues, and as the chief operating officer at the National Partnership for Women & Families, where she provided strategic leadership and substantive policy expertise for the partnership's health policy agenda.
Ms. McGraw graduated magna cum laude from the University of Maryland. She earned her J.D., magna cum laude, and her L.L.M. from Georgetown University Law Center, and was executive editor of the Georgetown Law Journal. She has a Master's degree in public health from Johns Hopkins School of Hygiene and Public Health.
Linda Ricci began her career developing artificial intelligence solutions in the defense industry before moving to the medical device industry as a software engineer. She helped to develop several diagnostic cardiology devices and has participated in all phases of product life cycle development. Ms. Ricci moved to the FDA in 2005 and has had several roles including scientific reviewer and branch chief within the Division of Cardiovascular devices. Currently Ms. Ricci is the Associate Director for Digital Health within the Office of Device Evaluation. In this role she, leads the development and implementation of digital health policy within the Office of Device Evaluation. She has degrees in Electrical Engineering and Medical Engineering.
Tom is Director, Strategic Alliances for PlanetConnect. His role is to engage potential new clients and customers to develop symposia that address existing and emerging needs within their organizations. He uses his extensive experience in scientific research, development, and licensing to identify meeting themes matched to a client's objectives and goals. He also develops ROI models to measure and report on business and employee development for clients and customers. Tom spent over 13 years with Merck & Co. and over 30 years in biotechnology and technology. He received his PhD in Electrical Engineering and Science at the University of Pennsylvania. He has authored or co-authored peer-reviewed papers in fields ranging from circuit design to gene profiling technologies.
Target Audience:
We are targeting this focused event to professionals and practitioners working in connectivity, automated data collection, and data sources such as hospital equipment, implants, wearables, consumer devices, and related databases.
Clinical professionals in IT and trial management
Device developers
Device software developers
System software developers
Website developers
System Architects
Database Administrators
Clinical Laboratory Managers
Risk Assessors
Chief Risk Officers
Legal professionals
Regulatory officials
Register Below for the Upcoming Webinar